Konsult
·
ESSIQ Väst - Göteborg
Embedded Software Developer
ESSIQ is looking for committed and skilled Embedded Software Developers who want to work with the latest technology!
ESSIQ is the employer who makes a little extra effort to make you feel good. What is employee focus for you? At ESSIQ, it's about putting the employee at the center. Through responsive leadership and an open corporate culture, we want to give each employee the opportunity to shape their own career and everyday life.
For this role, we are looking for you who have experience of relevant tasks and who are ready for new challenges. Do you see the benefits of gaining variety and experience from different customers and industries but developing with one and the same employer? As an employee at ESSIQ, you get the best of both worlds.

DESCRIPTION
As an Embedded SW developer, you are a person who understands the interaction between hardware and software and knows how to best take advantage of a resource-limited embedded system. You like working in the "lower" layers with structured and optimized code and you know that quality always pays off in the long run. You will work in challenging and exciting projects with the development of advanced embedded systems, either in-house or out with one of our customers. The role includes both independent work and work in agile teams. You will get a great responsibility for your own tasks and the communication and problem solving are always on today's agenda.
We expect you to have a user-centered, solution-oriented approach and that you are transparent, innovative and professional. An employment with us means both freedom and safety, where we support you as much as you want and need. For us, it is important that you get to be involved in shaping your own career path and that you are involved in influencing ESSIQ as a company and workplace.

QUALIFICATIONS
Below are the basic qualifications for the job, but your personality and mind set are also of great importance.
M.Sc. or B.Sc. (or equivalent) within relevant area
Minimum 3 years of work experience within development of embedded systems
Technically committed and likes to work with the entire development process
Good C / C ++ skills
Knowledge of any scripting language (e.g. JavaScript, Python, and Ruby)
Experience of working in an Agile environment

ABOUT THE EMPLOYMENT
Form: Permanent full-time employment
Start date: After agreement.
Salary and benefits: ESSIQ is affiliated to collective agreements with a competitive fixed or variable salary, good development opportunities and generous benefits such as occupational pension and extensive insurances.
Location: ESSIQ West - Gothenburg and surroundings

ABOUT ESSIQ
ESSIQ is the technology consulting company where it all starts with you. With a focus on the individual, flexible solutions and a modern salary policy, we attract the sharpest, most professional and committed people in the industry. With this vision, ESSIQ was founded in 2005, and since then we have developed into a successful company with offices in Stockholm, Gothenburg and Malmö. Today we consist of over 250 employees with different backgrounds, personalities and nationalities, with a good distribution of women and men.


APPLICATION
We select and call for interviews on an ongoing basis.

CONTACT
Fredrik Persson 
Business Area Manager Connected & Embedded Systems
fredrik.persson@essiq.se

Department

Konsult

Roll

Väst - Göteborg

Platser

ESSIQ Väst - Göteborg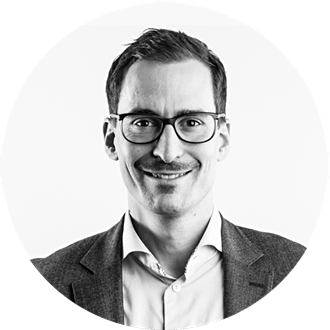 Kontakt
Fredrik Persson
Konsultchef - Connected & Embedded Systems och Test & Quality Engineering
Kontakta oss
Hör av dig till någon av våra medarbetare på respektive kontor om du har frågor eller funderingar utöver den information som finns på vår hemsida och karriärsida.




Konsult
·
ESSIQ Väst - Göteborg
Embedded Software Developer
Loading application form