Konsult
·
ESSIQ Väst - Göteborg
Software Developer
Are you an agile firefly lighting up the room with your creative ideas and do you also have a logic mindset? Knowledge from either Simulink, Java, Javascript, Python or C/C++?
Are you fast as a firefly on the keyboard lighting up the room with your creative ideas and do you also have a logic mindset?!
We are looking for software developer who has 1+ years of solid experience. You should have the ability to understand and translate requirement into solid ideas.
Experience working in agile setup with scrum is important. If you also have DevOps knowledge it´s positive quality.
ROLE DESCRIPTION
We expect you to have a user-centered, solution-oriented approach and that you are open, innovative and professional.
An employment with us means both security and freedom, where we support you as much as you want and need. For us, it is important that you get to be involved in shaping your career path and that you are involved in influencing ESSIQ as a company and workplace.
QUALIFICATIONS
We are looking for dedicated employees with the extra spark of energy – this makes a difference, stands out and is significant as being a part of ESSIQ.
Below are the basic qualifications for the job, but we will also value and consider personality and commitment.
Basic qualifications
M.Sc. in Engineering, University of Engineering or other technical education
Minimum 1 years' work experience or other experience we deem relevant
Open and flexible for working in our customers' environments, methodologies, tools and languages as they will vary depending on the assignments
Simulink
Knowlwdge from one of the languages: Java, Javascript, Python, C/C++ 
JIRA
Agile development methodology, Scrum and Kanban
Knowledge within electromobility is seen as a merit
Personality
Fluent in Swedish and English in speech and writing
You are responsible, structured and determined to deliver towards set goals
Social and communicative – open and clear to your colleagues and are a productive problem solver. You are good at having conversations about you, the work team and the delivery in front of one or more listeners.
You are responsive and helpful – Acquiring new knowledge from your surroundings and colleagues and are happy to share your own. You are generous with tips, help and support.
ABOUT THE POSITION
Position: Permanent full-time employment
Start date: We recruit continuously
Salary and benefits: Competitive fixed or variable salary. Good development opportunities and generous benefits. Occupational pension, comprehensive insurance.
Location: ESSIQ Väst
APPLICATION
Is this you or do you know a perfect fit? Do not hesitate with your application or suggest a friend about this position. The recruitment process will be ongoing continuously.
CONTACT
Questions about the position?
Contact: Carl Bergström, carl.bergstrom@essiq.se, +46 707620737
Department

Konsult

Locations

ESSIQ Väst - Göteborg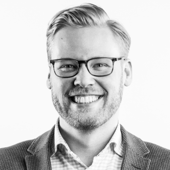 Contact
Carl Bergström
Konsultchef - Green Technology & Electromobility and Agile Management – Overhead
Contact ESSIQ
Essiq's offices are located in East, West and South. Get in touch with us if you have any questions or concerns in addition to the information available on our website or careers page.




Konsult
·
ESSIQ Väst - Göteborg
Software Developer
Are you an agile firefly lighting up the room with your creative ideas and do you also have a logic mindset? Knowledge from either Simulink, Java, Javascript, Python or C/C++?
Loading application form