Konsult
·
ESSIQ Väst - Göteborg
Senior UX Designer
Come help us create something beautiful!
Are you a passionate UX/UI Designer looking for new challenges? Are you interested in creating user-friendly products and collaborating with others to come up with the best solutions? For this role, we are looking for you with a background in information architecture. Do you also see the advantages of getting variety and experience from different clients and industries but developing with one and the same employer? Then you should read on!


ROLE DESCRIPTION
As a Senior UX/UI Designer with us, you work for our customers, directly in their design organization or in our project operations. Our customers mainly develop technical solutions, products and services. They are innovative and world leaders in their respective technical fields. Our design business is under construction and we want you to help shape it. Internal working methods and our offer to customers are constantly developing, and we want you to be an important player in this work. To fit the role, we believe that you have a solution-focused way of working, an open mindset, and that you contribute to new or better ways to create value. Employment with us means both security and freedom, where we support you as much as you want and need. For us, it is important that you are allowed to participate in shaping your career path and that you are involved in influencing ESSIQ as a company and workplace.

QUALIFICATIONS
We are not looking for employees, we are looking for employees - for ESSIQers! Below are the basic qualifications for the position, but we will also place great emphasis on your personality.

Master or Bachelor in Industrial design or Service design
Minimum 3 years of work experience in relevant field

Professional ability in Adobe XD, Figma, Sketch and similar tools

Some programming knowledge, Javascript, Typescript etc.

Fluent in English in speech and writing.

If you lack any of the qualifications but still think you would be a good fit for this role, I encourage you to apply anyway!

About ESSIQ and our offer to you:
ESSIQ was founded in 2005 with the future vision of creating a more sustainable technology industry. We create sustainable employees through a strong community and an equal working climate, while at the same time creating a better and greener future with innovative technology. At ESSIQ, our employees are our success and it is a matter of course to share knowledge and solve challenges together. With us, you get the opportunity to develop together with passionated, competent and experienced colleagues and, of course, with the industry's most interesting customers. You are given good opportunities to influence your own role and situation and we value your commitment highly.

You don't work 24 hours a day, but we care about you all the time. Work and free time don't have to be two separate components that fight for your attention and with our employee package you choose how you want to distribute your income according to what is most important to you. We believe in a good teamwork and that's why we arrange a number of both professional and social activities every year, everything from small get-togethers to large parties where we can socialize and have fun together at work aswell as after.

APPLICATION
Last application date 15/5-2023 but selection and interviews will take place continuously, so send your application today! Please respect that we do not accept any applications by email. 

CONTACT
Questions about the service? Contact: Johan Kalin, johan.kalin@essiq.se

Do you want to know more about ESSIQ?
Visit http://essiq.se and follow us on our social media!
Department

Konsult

Role

Väst - Göteborg

Locations

ESSIQ Väst - Göteborg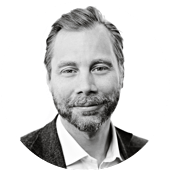 Contact
Johan Kalin
Konsultchef - UX & Service Design and Connected & Embedded Systems – Overhead
Contact ESSIQ
Essiq's offices are located in East, West and South. Get in touch with us if you have any questions or concerns in addition to the information available on our website or careers page.




Konsult
·
ESSIQ Väst - Göteborg
Senior UX Designer
Come help us create something beautiful!
Loading application form