Konsult
·
ESSIQ Väst - Göteborg
Technical Lead for in-house project
Do you have a passion for product development and collaborating with others to come up with the best solutions? Do you also thrive in a leadership role? Then keep reading!
JOB DESCRIPTION
The role as Technical Lead involves overall responsibility for our in-house project, where you support and guide the members in their work. You will be involved in planning, structuring the work, and technically responsible for the development. A big part of your time will involve hands-on work with hardware and software development. 
Our in-house team works with both the largest industrial companies as well as smaller start-ups and innovation companies. The team consists of creative and experienced designers, developers, and testers. The team is based in our development studio for external customer projects throughout Sweden. 
We expect you to have a user-centered, solution-oriented work approach and that you are open, engaged, and innovative. Employment with us means both security and freedom, where we support you as much as you want and need. For us, it is important that you are involved in shaping your career path and that you are involved in influencing ESSIQ as a company and workplace.


QUALIFICATIONS
Bachelor education in Electronics/Mechatronics or similar. 
At least 3 years of relevant work experience in product development 
Good knowledge of programming in C and C++ 
Fluent in Swedish and English, both written and spoken. 
Merits if you have experience with:
PCB design, such as schematic drawing, layout, and component selection
Real-time systems, such as zephyr or FreeRTOS 
Robot framework 
If you lack one or some of the requirements above but believe that you are suitable for the role, I encourage you to apply anyway!


ABOUT ESSIQ
ESSIQ is the technology consulting company where everything starts with the individual. We offer you the opportunity to shape your own career, a modern salary policy, and flexible solutions! ESSIQ was founded in 2005 and has since grown to over 200 employees and three offices located in Stockholm, Gothenburg, and Malmö. With us, you have the opportunity to work on-site with the client, in-house, and in satellite offices. Your interests and driving forces lead the way, and our goal is to make the perfect match of individual and assignment.
ESSIQ is a familial and social company. We place great emphasis on community and have an appreciated range of professional and social activities. Our communication platform is characterized by openness and promotes networking and competence exchange as well as leisure activities and relationship building."

APPLICATION
Selection and interviews will take place continuously, so send your application today! Please respect that we don't accept any applications by email.


CONTACT
Questions about the service? Contact: Johan Kalin, Johan.kalin@essiq.se.
Do you want to know more about ESSIQ?

Visit http://essiq.se and follow us on our social media!

Department

Konsult

Role

Väst - Göteborg

Locations

ESSIQ Väst - Göteborg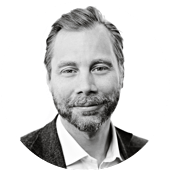 Contact
Johan Kalin
Konsultchef - UX & Service Design and Connected & Embedded Systems – Overhead
Contact ESSIQ
Essiq's offices are located in East, West and South. Get in touch with us if you have any questions or concerns in addition to the information available on our website or careers page.
Konsult
·
ESSIQ Väst - Göteborg
Technical Lead for in-house project
Do you have a passion for product development and collaborating with others to come up with the best solutions? Do you also thrive in a leadership role? Then keep reading!
Loading application form