Konsult
·
ESSIQ Väst - Göteborg
Senior Java Developer
We are looking for Java Developer with solid experience who can understand and translate requirements from ideas to code.
Are you an experienced Java Developer with a passion for creative ideas and a logical mindset? Are you looking for an inclusive and employee-focused environment that values diversity and innovation? If so, we have an exciting role for you at ESSIQ!

ROLE DESCRPITION 
As a consultant and java developer at ESSIQ, you will get to use your skills to help our client's build their businesses. You become part of our wonderful consulting team where our consultants possess various skills in IT and technology. You will have varied tasks and have the opportunity to work on exciting projects either internally or externally.

We value openness and transparency, which means that each assignment is carefully discussed with you based on your interests and skills. We offer assignments in a variety of industries and collaborate with both small startups as well as large development companies all over Gothenburg. As a consultant with us, you have full support and coaching from your consultant manager and ESSIQ in everything you do to make sure that you feel that you want and can deliver!
 
QUALIFICATIONS
We're not looking for employees, we're looking for ESSIQers. Below are the basic qualifications for the position, but we will also place great emphasis on your personality. 
We thinks that you recognize yourself in most of the following points:

At least 6 years of experience with the base in Java.

Docker
Kubernetes
Spring
Maven
React
Jenkins
Elastic
Continous Integration
ABOUT ESSIQ AND OUR OFFER TO YOU 

ESSIQ is the technology consultancy where everything starts with the individual. We offer you the opportunity to shape your own career, a modern salary policy and flexible solutions! Since 2005 ESSIQ has since grown with over 200 employees and three offices that you can find in Stockholm, Gothenburg and Malmö. With us, you can work on site with the client, in-house and in satellite. Your interests and driving forces lead the way and our goal is to make the perfect match between individual and assignment.
ESSIQ is a family and social company. We place great emphasis on community and have an appreciated range of professional and social activities. Our communication platform is imbued with openness, and the promotion of networking and skill exchange as well as leisure activities and relationship building.

APPLICATION
Selection and interviews will take place continuously, so send your application today! Please respect that we do not accept any applications by email.

Questions about the role? Contact: Johan Kalin, Johan.kalin@essiq.se

Do you want to know more about ESSIQ?
Visit http://essiq.se and follow us on our social media!

Department

Konsult

Role

Väst - Göteborg

Locations

ESSIQ Väst - Göteborg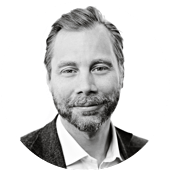 Contact
Johan Kalin
Konsultchef - UX & Service Design and Connected & Embedded Systems – Overhead
Contact ESSIQ
Essiq's offices are located in East, West and South. Get in touch with us if you have any questions or concerns in addition to the information available on our website or careers page.
Konsult
·
ESSIQ Väst - Göteborg
Senior Java Developer
We are looking for Java Developer with solid experience who can understand and translate requirements from ideas to code.
Loading application form