Konsult
·
ESSIQ Väst - Göteborg
Embedded Software Developer
We are looking for passionated Engineers who want to work with the latest technology!
Do you see the benefits of gaining variety and experience from different customers and industries but developing with one and the same employer? As an employee at ESSIQ, you get the best of both worlds.


ROLE DESCRIPTION

To fit the role as an Embedded SW Developer you are a person who understands the interaction between hardware and software and knows how to best take advantage of a resource-limited embedded system. You like working in the "lower" layers with structured and optimized code and you know that quality always pays off in the long run. You will work in challenging and exciting projects with the development of advanced embedded systems, either in-house or out with one of our customers. The role includes both independent work and work in agile teams. You will get a great responsibility for your own tasks and the communication and problem solving are always on today's agenda. We expect you to have a user-centered, solution-oriented way of working and that you are open, committed and innovative. Employment with us means both security and freedom, where we support you as much as you want and need. For us, it is important that you are allowed to participate in shaping your career path and that you are involved in influencing ESSIQ as a company and workplace.

QUALIFICATIONS

Below are the basic qualifications for the position, but your personality and mindset are also of great importance

M.Sc. or B.Sc. (or equivalent) within relevant area
Minimum 3 years of work experience within development of embedded systems
Technically committed and likes to work with the entire development process
Good C / C ++ skills
Knowledge of any scripting language (e.g. JavaScript, Python, and Ruby)
Experience of working in an Agile environment

About ESSIQ and our offer to you

ESSIQ is the technology consultancy where everything starts with the individual. We offer you the opportunity to shape your own career, a modern salary policy and flexible solutions! ESSIQ was founded in 2005 and has since grown with over 200 employees and three offices that you can find in Stockholm, Gothenburg and Malmö. With us, you have the opportunity to work on site with the client, in-house and in satellite. Your interests and driving forces lead the way and our goal is to make the perfect match between individual and mission.

ESSIQ is a social company. We put a lot of resources into community and we have a wide range of professional and social activities. Our communication platform is imbued with openness and promotes networking and skill exchange as well as leisure activities and relationship building.

APPLICATION
Selection and interviews will take place continuously, so send your application today! Please respect that we do not accept any applications by email.
Questions about the role? Contact: Fredrik Persson, Fredrik.persson@essiq.se

Do you want to know more about ESSIQ?
Visit http://essiq.se and follow us on our social media!
Department

Konsult

Role

Väst - Göteborg

Locations

ESSIQ Väst - Göteborg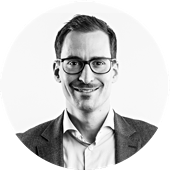 Contact
Fredrik Persson
Konsultchef - Connected & Embedded Systems och Test & Quality Engineering – Overhead
Contact ESSIQ
Essiq's offices are located in East, West and South. Get in touch with us if you have any questions or concerns in addition to the information available on our website or careers page.
Konsult
·
ESSIQ Väst - Göteborg
Embedded Software Developer
We are looking for passionated Engineers who want to work with the latest technology!
Loading application form